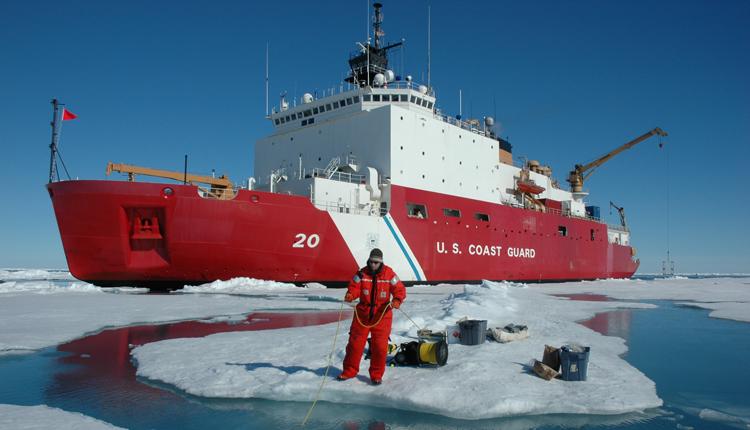 A U.S. ship will take a team of researchers through the Bearing Straight and to the North Pole this summer as part of the Geotraces Project according to the Alaska Dispatch News. 
"Part of the plan is that we'll have a crossover station with the Europeans and a crossover station with the Canadians. And we will compare our measurements with their measurements to sort of quality control that our measurements are indeed what we think," said Ana Aguilar-Islas, an assistant professor of chemical oceanography at the University of Alaska-Fairbanks.

"For some of the elements that we will be analyzing, this will be the first time they are ever measured in the Arctic, so we will be setting a baseline with those."
The team will measure for nutrient levels, as well as toxins like mercury and lead in an effort to better understand the chemistry of Arctic waters. Many of the elements the team will measure will be tested for the first time on the voyage, other will be adding to data previously collected. The Geotraces Project and 23 other experiments conducted aboard the research and light icebreaking vessel is funded by the National Science Foundation.
The expedition should return to Alaska in mid-October.
---