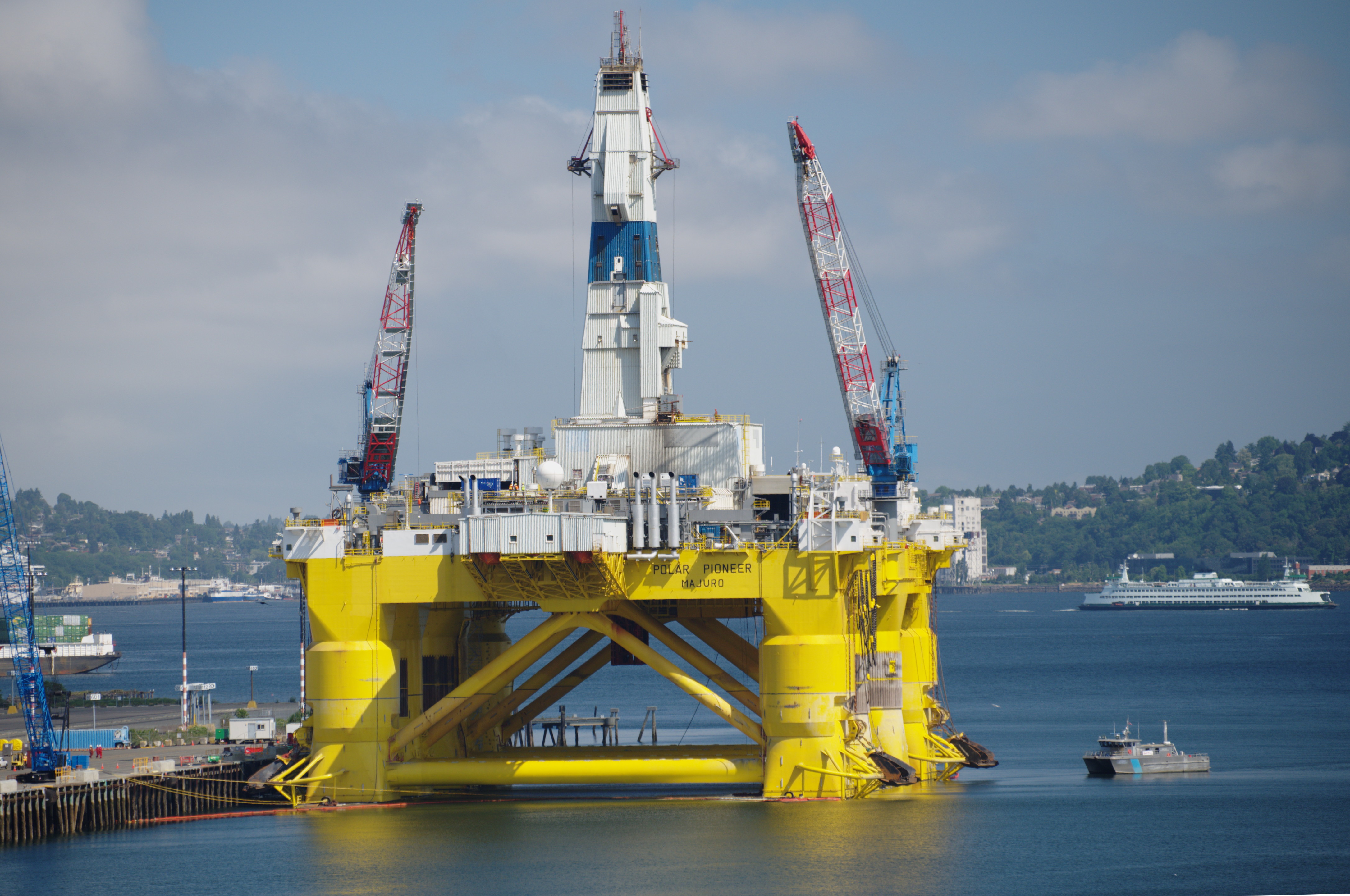 When it comes to energy production, Alaska continues to be a major leader, but not quite the clear-cut front-runner it once was.
In fact, the U.S. Energy Information Administration (EIA) estimates that the state, once a national and global leader in the petroleum industry, has seen its level of production drop from 1.8 million barrels per day in 1991 – and as high as 2 million barrels per day in the late 1980s – to just 500,000 barrels per day in 2014.
And the decline is expected to hang around through 2040.
Before we dive into recent developments that have the potential to stem the tide, let's first review why the Arctic is a significant slice of America's energy pie and why Alaska has seen its energy production levels drop in recent years.
RESOURCES GALORE
The Arctic, onshore and offshore, has long been – and continues to be – saturated in oil and natural gas deposits.
The federal government estimates that Alaska's Beaufort and Chukchi Seas have a mean estimated:
6 billion barrels of yet-to-be-tapped crude oil resources; and
4 trillion cubic feet of natural gas
It's a lot. In fact, combined with the other oil and gas resources located offshore Alaska, it's nearly enough to heat every home in America for more than 30 years and fuel every domestic flight for over 120 years. It's also enough to reduce energy costs for millions of American consumers, generate billions in revenue, manufacture countless jobs, and make America more energy self-sufficient than ever before.
Other areas are also rich with undiscovered resources. According to the EIA, the industry generally centers on three Alaskan regions:
North Slope Offshore (comprised of the Beaufort and Chukchi, discussed above)
Central North Slope
South Alaska
Historically, the Prudhoe Bay and Kuparuk River fields in the central North Slope have been the most generous in terms of production, supplying about 4.9 billion and 1.7 billion barrels of crude oil, respectively, between 1990 and 2012. That's about 75 percent of Alaska's overall oil production during that time range.
CHALLENGING ENVIRONMENT
So, if Alaska has so much oil and natural gas to give, why has its production steadily dropped?
The short answer is that the state, much of which is federally owned, is a challenging environment to explore and drill in, particularly from a political perspective. Pipeline economics and declining oil prices don't help either.
Understanding why it's tough politically, in general, comes down to federal regulations and policy – all of which could be improved.
Much improved.
For starters, Arctic exploration drilling is limited strictly to the open water season, which is usually between three and four months but is often cut short due to ice conditions. A same-season relief well requirement under consideration by the Interior Department could close this window even more.
Other causes include:
Government delays and foot-dragging
Years-long environmental reviews
Excessive litigation
Regulatory uncertainty
Regulations that don't facilitate the use of proven technologies
Policies that are not defined or streamlined
Also, the more production declines, the more throughput could drop in the Trans-Alaska Pipeline System (TAPS), one of the world's largest pipeline systems. The more throughput drops, the more likely problems are to arise – and the more problems that arise, the more expensive maintenance costs and investments become to keep it operational.
Economic forecasts add further concerns, but a recent announcement sheds hope.
ADMINISTRATION GREENLIGHTS DRILLING PLAN
The Department of the Interior earlier this year granted conditional approval to Royal Dutch Shell to begin exploratory drilling in the Chukchi Sea as early as this summer. The EIA – assuming the federal government grants Shell the remaining approval necessary to drill to oil-bearing zones – says this development could help "offset future declines in crude oil production" from Alaska.
Given how dependent the West Coast is on Alaskan energy, and how the National Petroleum Council said that the only way for the U.S. to keep domestic production high and imports and consumer energy costs low is to facilitate drilling in the U.S. Arctic offshore right away, the go-ahead for Shell could mark the beginning of an important reversal of long-term Alaskan production trends that will bode very well for energy consumers across the United States .
---