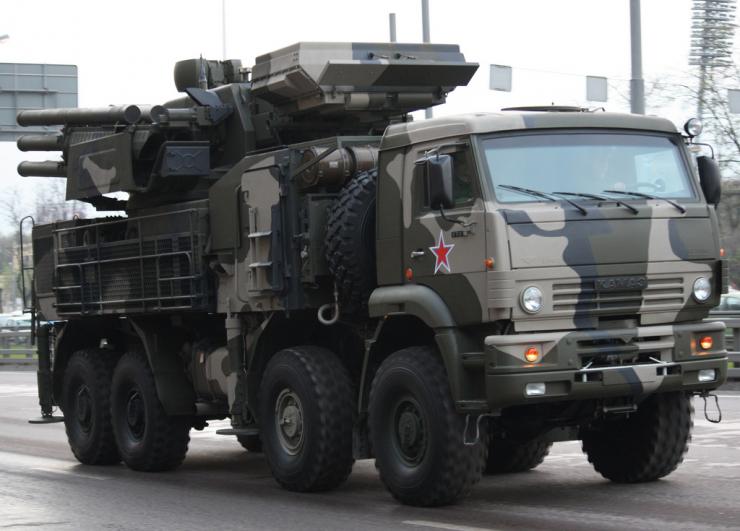 One of Russia's largest defense manufacturing firms is exploring how to modify its SA-22 Greyhound anti-aircraft missile system to better operate in harsh Arctic conditions according to the International Business Times. The $14 million rocket, canon and radar system is the centerpiece of the Russian Federation's stationary and mobile anti-aircraft defense capability. The system is also used by several other countries.
The KBP Instrument Design Bureau will be making modifications designed to prevent the vehicle from "freezing up" in harsh and cold Arctic conditions and will also make a tracked version of the vehicle.
The move comes as Russia continues its military buildup in the Arctic. It has plans to add 13 new airfields and 10 new radar stations in the region.
Photo: IBT/Dmitry Terekhov
---