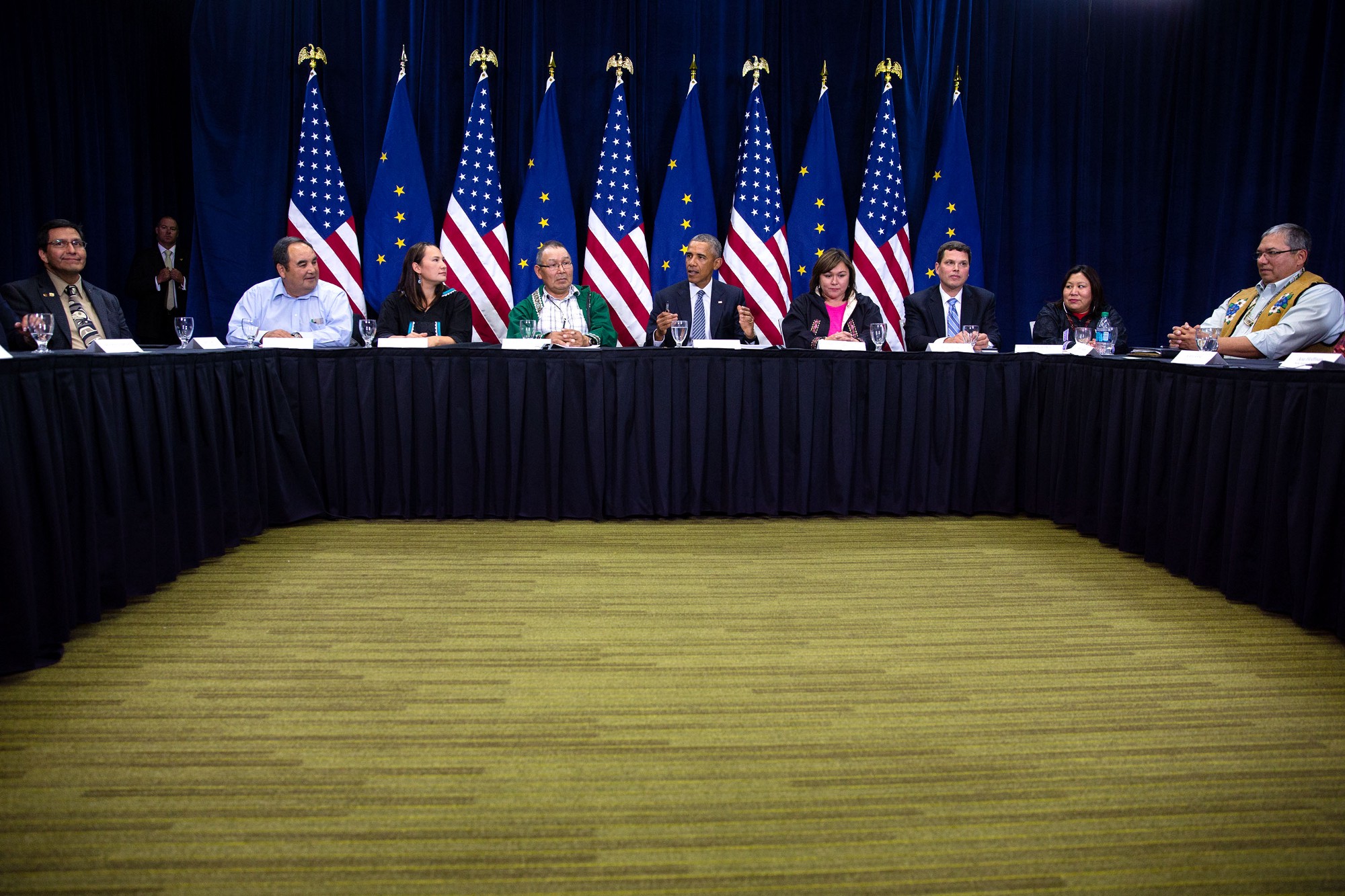 The President released a proposal to build a new icebreaker by 2020 and to increase research activities in the Arctic.
The proposal was announced after Obama visited Alaska to highlight the impacts of climate change in the Arctic. The administration acknowledged the need for the U.S. to respond to the strong foothold that other nations such as Russia have planted in the region.
After World War II, the United States Coast Guard had seven icebreakers in its fleet – four under the U.S. Navy and three under the U.S. Coast Guard. Today, the United States technically has three icebreakers in its fleet – all under the command of the U.S. Coast Guard.  However, when age and reliability are taken into account, the fleet is down to the equivalent of two fully functional icebreakers and only one heavy-duty icebreaker. Russia, on the other hand, has forty icebreakers and another eleven planned or under construction.
Obama also released another initiative to increase research activity in the area. The initiative, by the Atmospheric Administration and the Coast Guard, involves mapping and charting the "Bering, Chukchi, and Beaufort Seas," and installing equipment to "monitor climate change effects and enhance marine safety, including stations to monitor sea-level rise and satellite measuring of sea-ice thickness."
The lack of Arctic sea mapping was on display when a ship recently suffered hull damage after hitting an uncharted obstacle in Alaskan waters near Dutch Harbor. The President made several stops during his visit to Alaska to speak at the State Departments GLACIER conference in Anchorage.
---