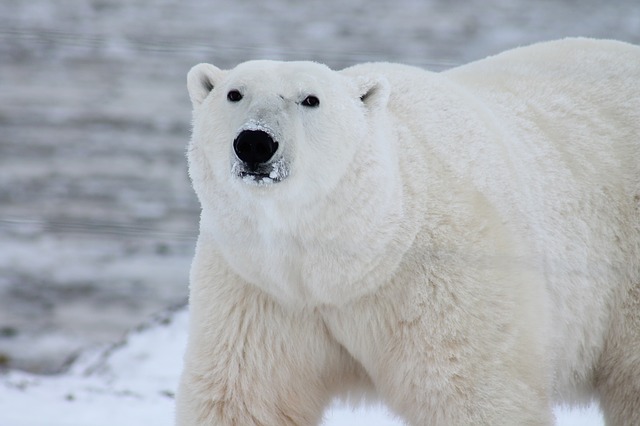 As Paul Rose embarked on a journey to study and document the future of the Arctic, he did not expect that he would have a face to face encounter with a 700-800 pound Female Polar Bear.
National Geographic outlines Rose's experience of encountering one of the Arctic's most majestic species.  
How does Rose explain the heart-racing run-in? "It was less of an attack and more of a chance encounter," he said. "I think she was just looking for seals." Rose had a very sore shoulder, but his tent, which is now repaired, is the only thing bearing scars.

"For me, it's the sense of freedom, wildness, and simplicity—and hope and promise for the future," he said. "It's an ideal workplace but, for me, it's also a spiritual home."

In addition to the polar bear, the crew has encountered caribou, seals, seabirds, a narwhal, belugas, and bowhead whales and their calves. And while most of the animals keep a safe distance, for the rest of the expedition, the team has established a 24-hour bear safety watch. Rose said he's slept great ever since.
---