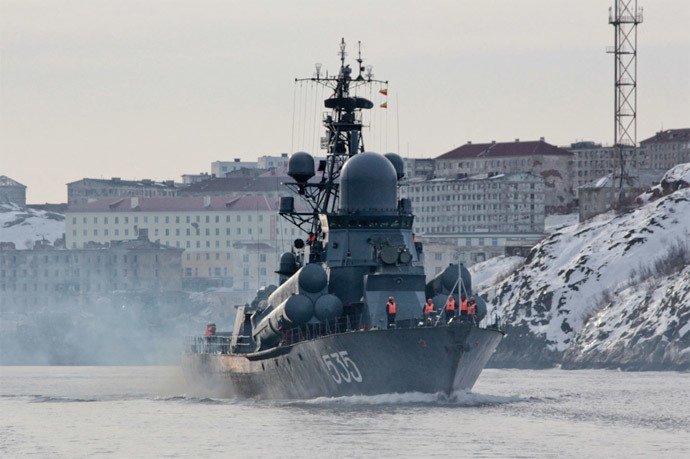 Russia develops new Bastion anti-ship missile complexes in efforts to increase military presence in the Arctic. The International Business Times details the implications of Russia's advancing ship fleets.
The coastal defense missile system is reportedly designed to destroy various enemy ships, including landing squadrons, convoys, carrier strike groups and single vessels.

"The Russian military group in the Arctic will be built up on the mainland and on the islands. This buildup is already in progress. By 2018 there will emerge a self-sufficient group incorporating radio reconnaissance companies, the way it was in the past," a senior member of Russia's defense ministry had told TASS in April.

"The Northern Fleet development plans envisage the work to maintain at a qualitatively high level the grouping of nuclear submarines, which form the basis of the strategic nuclear forces, as well as rearmament and re-equipment of the Northern Fleet formations," TASS quoted Chirkov as saying.
---